Key West Helicopter Tours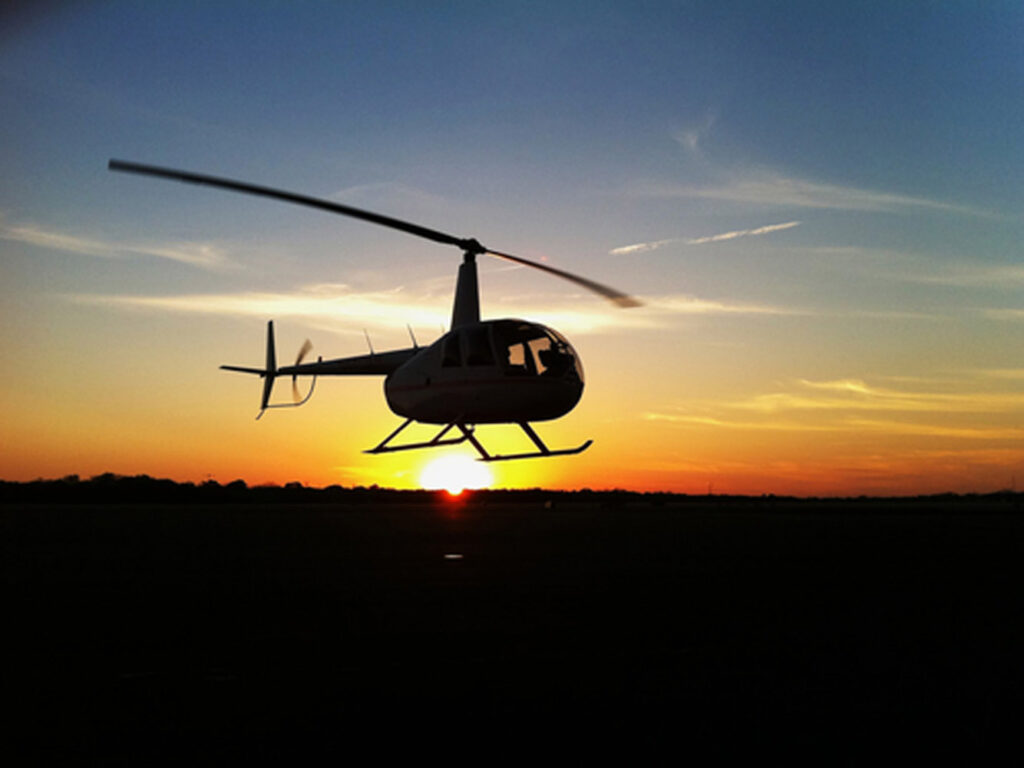 Key West Helicopter Tours
Experience the full panorama of America's only Caribbean paradise on one of our Key West Helicopter Tours aboard a specialized touring helicopter operated by Air Adventures LLC, an FAA-regulated air-touring company. It's an unforgettable thrill for fun lovers of all ages!
Key West lies at the far southwest end of the Florida Keys island chain. A tiny tropical jewel set amid crystal blue waters scattered with lush green mangrove isles and accented with white sand, Key West is a place of unique scenic beauty that offers unforgettable sightseeing opportunities.
And that is only Key West as seen from the ground. For a truly awe-inspiring view, you must take in Key West and the islands of the Lower Keys from the air. The land and water spreads out as a panorama. White sand beaches dot the shoreline, while the turquoise waters of the nearshore shallows make a dramatic contrast against the deep blue backdrop of the Gulf and Atlantic depths.
Once available only to pilots and other specialists such as surveyors, researchers, and aerial photographers, spectacular high-altitude perspectives of Key West and the Lower Keys can now be easily enjoyed by any Key West visitor courtesy of Key West Helicopters.
Discover the Excitement of Key West Helicopter Flights
Whether you have never flown in a helicopter or have spent many hours aboard rotorcraft, our Key West helicopter tours offer an amazing new experience that will be the highlight of your vacation. Flying the lightweight, nimble Robinson R44 helicopter allows our pilots to skim above the Keys at high or low altitudes and hover on a dime in order to capture the full spectacle of panoramic views or zoom in on historic sites and natural features of interest.
In production by the Robinson Helicopter Company since 1992, the R44 is a very safe and popular aircraft.  In the 21st Century, more Robinson R44 helicopters have been produced than any other general aviation aircraft, and the R44 has been the world's best-selling general aviation helicopter every year since 1999.
The R44 features panoramic bubble windows that make every seat a window seat. It is easy to pick out details of the Keys' towns and coastlines, watch boats on the water, and even spot wildlife such as dolphins, sharks, turtles, and stingrays.
With eco-friendly fuel economy and a capacity of three passengers plus the pilot, the R44 is the perfect aircraft for soaring along the Keys immersed in the natural beauty of the unique land and seascapes below.
A Key West Helicopter Tour for Every Taste
As the island city's only provider of Key West helicopter tours, Key West Helicopters is pleased to offer an excellent selection of aerial sightseeing trips for our guests to choose from. Our helicopter tours excite passengers with the thrill of flight and enthrall them with amazing views of Key West, the Florida Keys Backcountry, the Lower Keys and much more.
The local expert tour planners and pilot/guides at Key West Helicopters know Key West and the neighboring waters and islands well. They have thoroughly explored the Keys by land, water, and air to put together a selection of Key West helicopter tours that let visitors easily match any requirements of budget, taste, and timeframe.
Don't Miss the Only Helicopter Tours in Key West!
Key West helicopter tours are in a class of their own when it comes to combining the exhilaration of flight with the unparalleled scenic wonder of the Florida Keys as seen from above. The variety of available tour options, the capability of the R44 helicopters to skim low for wildlife spotting or climb high for panoramic views, and the expert skill and local knowledge of our FAA-certified pilots all combine to make every one of our Key West helicopter tours an amazing sightseeing experience.
Get an entirely new perspective of Key West as you appreciate the island's historic landmarks and natural surroundings from above. Be dazzled by the changing shades of blue in the waters around the Keys, gain a new understanding of America's greatest tropical marine wilderness, and see the wonder of the Florida Keys island chain as it reaches southwest from the Florida peninsula to divide the Gulf of Mexico from the Atlantic Ocean.
Grab a seat onboard one of our great Key West helicopter tours today! Daily seating is limited and tickets go fast so make your reservations now through our online booking system only. See Key West in a different light from a greater height with Key West Helicopters.