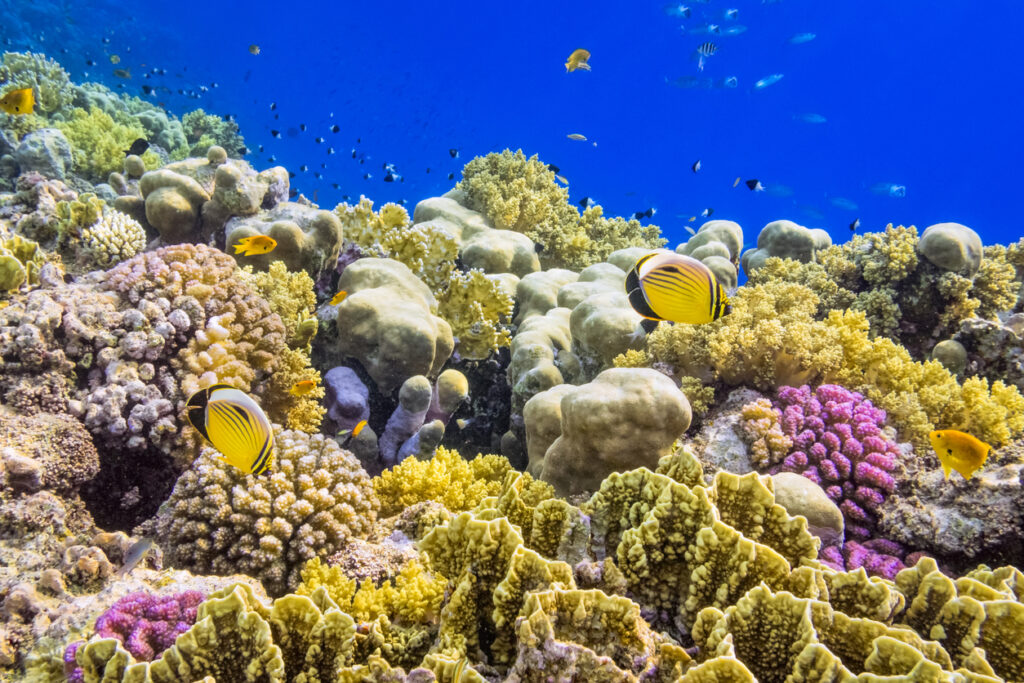 The Florida Keys are the remains of coral reefs formed about 150,000 years ago and later exposed when sea levels dropped. One of the most famous and popular attractions in the Florida Keys, the Florida Keys Coral Reef Tract is the only living coral barrier reef in North America. SCUBA divers, snorkelers, and fishermen visit the Keys by the millions every year to enjoy the wonders of Florida's Coral Reef.
The current Florida Coral Reef formed after the last Ice Age and the coral formations we see today are between 6 to 7 thousand years old. The Florida Coral Reef is the 3rd largest coral barrier reef in the entire world. With its upper end lying offshore east of Miami, the Reef runs parallel to the Florida Keys between 1 and 8 miles offshore and extends 170 miles to the west down to the Marquesas Keys.
The Florida Keys Coral Reef supports an ecosystem of many billions of living creatures, including over 40 species of stony corals and 500 species of tropical fish. Coral itself is alive because it is formed by colonies of tiny marine organisms called polyps that extract minerals from seawater to create hard carbonate exoskeletons. The accumulations of various types of living and dead coral make up coral reefs.
Depending on the water conditions, a Key West Helicopter Tour will offer you a dramatic view of the near-shore oral formations around Key West as seen through the clear, shallow water. A snorkeling adventure to take a first hand look is highly recommended and makes a memorable part of any Key West vacation. For both novice and experienced underwater explorers,  Key West is an excellent place for snorkeling.  The warm, crystal clear water from the Gulf Stream supports the spectacular richness of life that makes the reefs along the Florida Keys some of the most awesome yet accessible wild areas in North America.
The visibility near Key West is often excellent, and the calm waters allow even first-timers to enjoy the adventure of a lifetime swimming amid a fascinating and colorful array of nearly 1,400 species of marine plants and animals. Key West snorkeling can be one of the most sensational snorkeling experiences in the world!
Read More