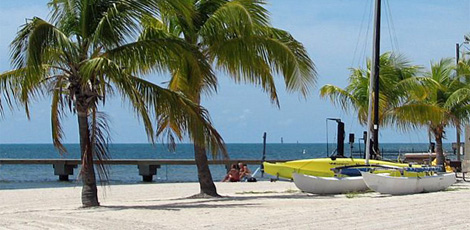 Families love Higgs Beach because it is a true all-in-one beach fun zone. Higgs Beach is the public beach at Clarence Higgs Beach Park, a Monroe County Park. Like Fort Zachary Taylor Beach and Smathers Beach, Higgs Beach stands out among Key West public beaches for offering an exceptional variety of activities, amenities, and interest points. Higgs is located on the south shore of Key West, along Atlantic Boulevard between the south ends of White Street and Reynolds Street. The Casa Marina Resort is just adjacent to the west end of the park. While not as large as Fort Zach Beach, or as long as Smathers Beach, Higgs Beach park has almost 17 acres of beachfront. Despite its urban location, Higgs Beach boasts a sizable patch of white sand imported from the Caribbean, and there is plenty of space there for a nice walk or a good day of sunning, swimming, and beach games.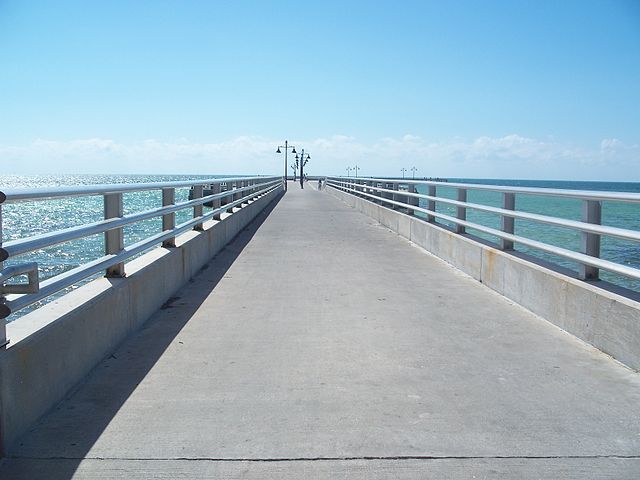 One interesting feature of Higgs Beach is the fact that it is the site of the only shore-accessible underwater marine park in the United States. Snorkeling is very good there, especially as you move further out from the sand-bottomed water entry along the beach and over the rock and coral formations. On the east end of the beach, the White Street Pier extends such a distance out into the water that locals call it "the unfinished road to Cuba". Out around the end of the pier, there are many fish and the occasional stingray to see. Although the relationship between the beach and the flow of the tidal currents around Key West often causes waterborne debris both natural and manmade to wash up at Higgs, it is generally harmless and once you get offshore a bit and past it, visibility can be good.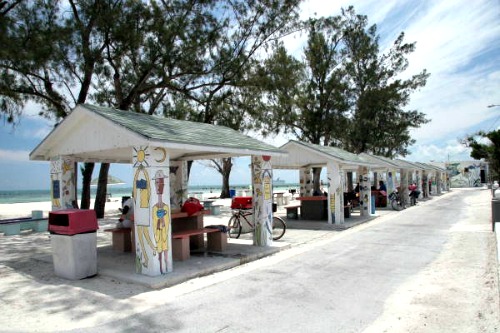 The White Street Pier is also nice to visit from the shore, which you can do simply by walking to the eastern end of Higgs Beach. It is a fishing pier and a perfect place for young children to learn the sport as well as a good spot for wheelchair-accessible fishing. Beyond being a magnet for Key West shore fishermen, because of the pier's length, many people use it as a place to exercise, walk pets, or just stroll while enjoying amazing views out to sea and back towards shore. White Street Pier is perfect for watching the sunset, and the beauty of the setting and perfection of the light is such that the location attracts the attention of many artists and photographers. Another highlight of the pier area is the Key West AIDS Memorial. This installation of polished black granite panels embedded in and standing along the sidewalk near the shoreward end of the pier commemorates some of the more than one thousand Key West citizens who have lost their lives to the AIDS epidemic. The White Street Pier is also where the official Key West Independence Day celebrations take place, and it is the site of several other street fairs and special events throughout the year.
Higgs Beach also rates top among Key West public beaches for the features of historical interest found there. It is the location of the West Martello Fort, one of two Martello Towers that were constructed on Key West in the early 1860s to serve as side armories and batteries for Fort Zachary Taylor. (The East Martello is now a historical museum and gallery located at 3501 South Roosevelt Boulevard.) Railroad tracks connected the two Martello Towers to Fort Taylor and were used to move munitions out to the larger fort. The West Martello at Higgs has been home to the Key West Garden Club for over 50 years. One of Key West's last remaining free tourist attractions, the Garden Club is impressive for presenting nearly two acres of diverse and lovely ocean view botanical gardens. The gardens are stocked and maintained by volunteers, and visitors can enjoy free self-guided tours.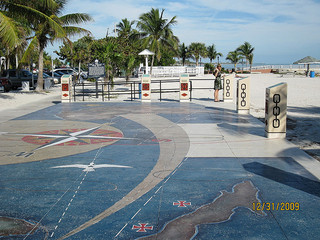 Another unique historical attraction at Higgs is the Key West African Refugee Cemetery. Records from the 1860s indicated that more than 1,400 African men, women, and children were rescued from slave ships during antipiracy campaigns conducted out of Key West. These refugees were transported to Key West, where housing and a hospital were built for them. Although most of the kidnapped Africans were returned to Africa, 295 died at Key West from illnesses and injuries caused by the brutal conditions of their captivity and transport. Buried in unmarked graves along the island's southern shore, these victims were forgotten, and the construction of the West Martello tower covered a portion of the burial area. The burial ground was marked and memorialized in 2001 after historical research revealed its existence. Later, ground-penetrating radar was used to discover more than 100 graves in the area, and the site was consecrated and enclosed on three sides with decorative fencing. The cemetery features a memorial consisting of a series of pedestals adorned with African Adinkra symbols, topped with engraved bronze plaques, and set on a concrete base inset with a rendition of the slave trade route that brought the Africans to Key West. A National Historic Place, the African Refugee Cemetery is the only known site of its kind in the United States and is in itself well worth a stop at Higgs Beach.
Amazingly, the Marine Park, Pier, and historic sites merely scratch the surface of the attractions available at Higgs Beach. Immediately across Atlantic Boulevard from the beach, you will find a kids' playground with new equipment, pickleball courts, sand volleyball courts, tennis courts, and a dog park. On the beach, a good selection of beach accessories is available for rent, including umbrellas, beach chairs, kayaks, standup paddleboards, and snorkeling gear. A classic open-air beachside café, Salute! On the Beach, serves light Caribbean-influenced Italian dishes and great frozen cocktails that will provide a respite from the Key West sun. Higgs Beach also provides for beach creature comfort with well-maintained restrooms, a beach shower, picnic tables, grills, pavilions that can be rented for special occasions, and a police security presence. There is free parking (Get there early!) and easy access from downtown Key West and nearby resorts.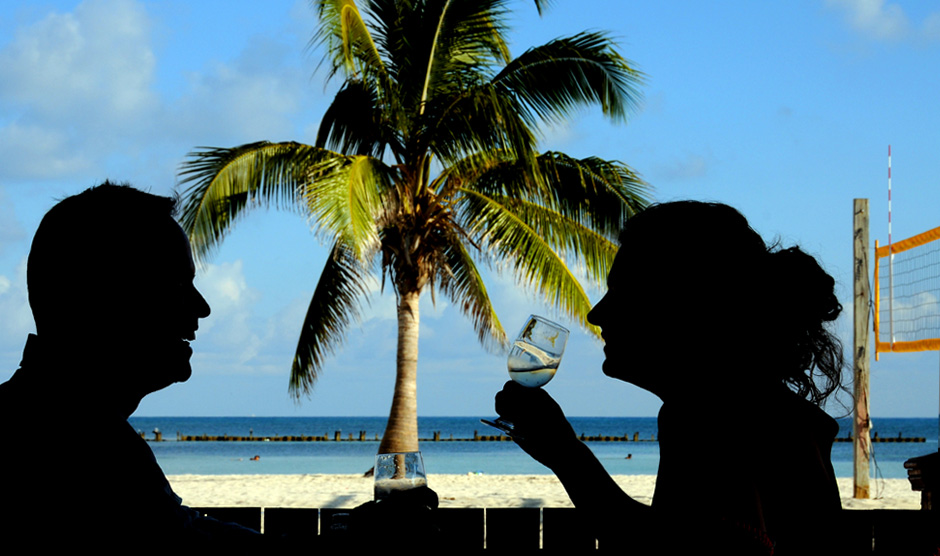 For its manifold attractions, a generous supply of shady trees, calm shallow waters, and diverse friendly crowd, Higgs Beach is another of the Key West public beaches that get top ratings and a place on my "must visit" list. Plan a beach day at Higgs, enjoy all it has to offer, and add it to your own list of favorite Key West beaches.
Read More
Badge of Excellence This experience is highly rated by travelers and has met our top quality standards.

Badge of Excellence This experience is highly rated by travelers and has met our top quality standards.